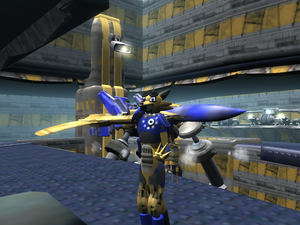 The swift are a powerful canine race and one of the playable teams in BLRP
natrual appearance
Edit
blue, but sometimes rarley green or red
Long slender snout
fur color ranges from gold to red, often with random markings on limbs.
Long, though barley aposable ears.
tufts of fur on cheeks and sometimes between ears.
*altered appearance
Edit
Some swifts choose to tie their fur or have other things done to them for appeal.
Strange colors, such as blue, silver, and jet black.
cut ears, asymmetric ears.
shortened, enlongated tail.
More than one tail, aka Kitsune operation.


Ad blocker interference detected!
Wikia is a free-to-use site that makes money from advertising. We have a modified experience for viewers using ad blockers

Wikia is not accessible if you've made further modifications. Remove the custom ad blocker rule(s) and the page will load as expected.