Multiparice, also known as Servern, is a supermassive star, clearly visible in many planets' skys.
Ancient scripts found on planet Earth in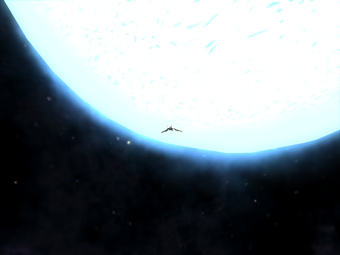 the
Sol
system call it 'Polaris' or 'the north star'. Currently, it is held captive by the Mech. this makes this star system a major battlefield.
Ad blocker interference detected!
Wikia is a free-to-use site that makes money from advertising. We have a modified experience for viewers using ad blockers

Wikia is not accessible if you've made further modifications. Remove the custom ad blocker rule(s) and the page will load as expected.